The Affordable Care Act (ACA) is, at best, complicated and, at worst, complicated and confusing.
I noticed that, after the Supreme Court's decision was announced, everyone in healthcare was asking, "What do you think?" and there has been nothing but crickets! Now, I think the core of this is that, first, we all want to avoid political pseudo-debates and arguments, and, second, there is still a fundamental lack of understanding about the impact of the ACA on the healthcare industry. No one is commenting because no one knows what to say.
I have yet to find something truly clear cut. (If you've got a resource, please share it!) However, to help those in our community looking for straight answers and explanations on the ACA, I did compile some editorial opinions from Cancernetwork.com. The first link is a very nice overview of the court's decision on the ACA. The others are commentaries on the ACA's impact on healthcare providers and cancer patients.
What do you think about the ACA? Are you, like me, worn out by the political pontificating? Do you just want to have it explained clearly without party lines muddling it up? Or do you have a firm grasp on it? If you do, please share your thoughts and resources with the community. My fear is this hasn't changed a thing for patients battling chronic health issues.



Stephanie Wiseman
Community Editor Stephanie Wiseman discusses her positive experiences here on TheONC.

25
Community editor Stephanie Wiseman shares five ways to make your New Year's resolutions successful.

15
Community editor Stephanie Wiseman shares the dilemma she feels every year: send Christmas cards to friends and family, or just send an email?

16
Community editor Stephanie Wiseman shares new research that puts the loss of worker productivity linked to cancer and its treatment in the billons of dollars and asks, can supportive care programs help lessen the financial impact of cancer?

10
Community editor Stephanie Wiseman shares her struggle with time management and offers some strategies to improve your time management skills.

7



University
Your source for CNE Credit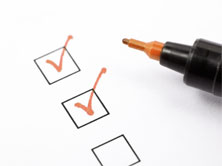 Anti-cancer drug related cardiotoxicity: A review and update by Gail M Wilkes RNC MS AOCN
Myths and Realities of Health Care Reform and the Affordable Care Act: Implications for Oncology Nurses and their Patients
Wednesday, April 10, 2013 12:00 PM EDT
Presented by Denise Friesema, MS, RN, OCN, this webinar will:
Discuss the role of the oncology nurse in clinical trials
Provide an overview of the staff nurse and clinical trial nurse roles as clinical provider, coordinator, patient advocate, and data recorder
Offer participants a chance to ask questions during a live question and answer period
Register for this informative free webinar now!
Monday, February 25, 2013 12:00 PM EST
Friday, December 14, 2012 12:00 PM EST
Tuesday, December 4, 2012 12:00 PM EST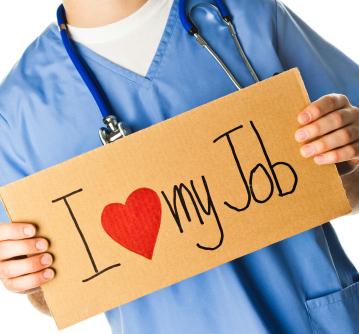 The 2013 Nurse Compensation Survey Results Are In

Michelle Bragazzi, BS, RN,
5/3/2013

32

In February, TheONC surveyed more than 600 oncology nurses to find out more about their careers. We wanted to know if they felt adequately compensated and satisfied within their ...
You're already here -- why not make it official? Moderators are charged with moving the conversation forward on TheONC by posting responses, questions, and joining in exchanges. Everyone is encouraged to post here, but moderators commit to doing so. Interested in participating? Contact:



on Twitter