I have a deep love for sushi. And my sushi experience almost always includes edamame (steamed soybeans). Who knew my sushi addiction was actually providing me with an anticarcinogenic agent?
A recent article in ScienceDaily discusses a report in the Journal of Agricultural and Food Chemistry that soybeans soaked in warm water could become a new "green" source for a cancer-fighting substance, the Bowman-Birk Protease Inhibitor (BBI).
The scientists explained that BBI has shown promise for preventing certain forms of cancer in clinical trials.
According to another article, "The Bowman-Birk inhibitor from soybeans as an anticarcinogenic agent1–3," BBI appears to be a universal cancer preventive agent. Purified BBI and BBIC (concentrate) suppress carcinogenesis:
In several organ systems and tissue types [e.g., colon, liver, lung, esophagus, cheek pouch (oral epithelium), and cells of hematopoietic origin]; and in cells of epithelial and connective tissue origin when given to animals by several different routes of administration, including the diet.
Currently, extracting BBI is a complicated and time-consuming industrial (chemical-laden) process. However, the scientists found soybean seeds brewed in water at 122 degrees Fahrenheit naturally release large amounts of BBI, which can be harvested easily from the water.
"The abundance of BBI in soybean seed exudates by incubating the seeds in warm water provides a simple and alternative method to isolate this low molecular weight protein," researchers told ScienceDaily.
As researchers continue to unravel this amazing find, I'm going to keep popping the edamame (and the sushi)!



Stephanie Wiseman
Community Editor Stephanie Wiseman discusses her positive experiences here on TheONC.

25
Community editor Stephanie Wiseman shares five ways to make your New Year's resolutions successful.

15
Community editor Stephanie Wiseman shares the dilemma she feels every year: send Christmas cards to friends and family, or just send an email?

16
Community editor Stephanie Wiseman shares new research that puts the loss of worker productivity linked to cancer and its treatment in the billons of dollars and asks, can supportive care programs help lessen the financial impact of cancer?

10
Community editor Stephanie Wiseman shares her struggle with time management and offers some strategies to improve your time management skills.

7



University
Your source for CNE Credit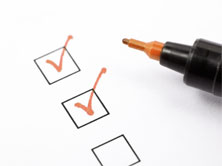 Anti-cancer drug related cardiotoxicity: A review and update by Gail M Wilkes RNC MS AOCN
Myths and Realities of Health Care Reform and the Affordable Care Act: Implications for Oncology Nurses and their Patients
Managing Side Effects of Targeted Therapies
Tuesday, October 29, 2013 12:00 PM EDT
Presented by Ellen T. Matloff, MS, CGC , this webinar will highlight:
How to determine which patients require genetic counseling
How to help prepare your patients for the genetic counseling process
Testing options that are now available
How you can utilize this data in managing your patients and their family members
Participants will also be able to ask questions during a live question and answer period with speaker Ellen T. Matloff, MS, CGC .

Wednesday, August 28, 2013 12:00 PM EDT
Wednesday, June 26, 2013 12:00 PM EDT
Wednesday, April 10, 2013 12:00 PM EDT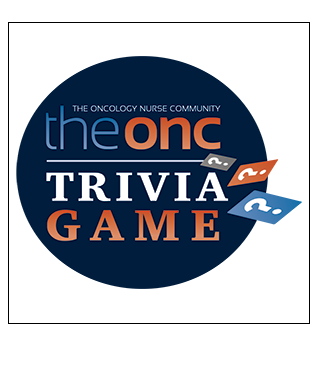 The Oncology Nurse Community Trivia Game

Michelle Bragazzi, BS, RN,
1/13/2014

6

Are you looking to test your knowledge and have a little fun at the same time? TheONC Trivia Game covers various subjects, including cancer treatments, nutrition, side effects, and ...
You're already here -- why not make it official? Moderators are charged with moving the conversation forward on TheONC by posting responses, questions, and joining in exchanges. Everyone is encouraged to post here, but moderators commit to doing so. Interested in participating? Contact: