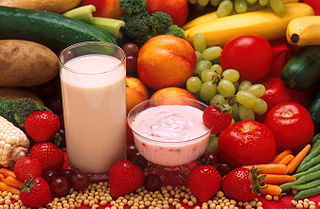 Meghan Routt, RN, MSN, AOCNP, and Suzanne Dixon, MPH, MS, RD, presented a session at ONS 2012 titled "Food for Thought: The Role of Nutrition in Oncology Nursing Care."
Session description
Learn about nutrition's role across the cancer care continuum and explore collaborative relationships between dieticians and nurses in the assessment and treatment of malnutrition.
Nutrition is an issue for all cancer patients. Because of this, it is essential that nutrition care be an essential component of nursing care.
Consequences of unrecognized malnutrition include:
Increased length of stay
Impaired wound healing
Higher infection and complication rates
Increased muscle loss
Increased morbidity and mortality
Proper nutritional assessment
Oftentimes intervention for malnutrition begins in the acute care setting. Cancer therapies, including surgery and radiation, almost always have nutrition implications; therefore it is imperative that nurses be mindful of malnutrition and screen each patient they see. The speakers noted that any screening is better that none.
The role of the oncology nurse is to listen, assess, and refer (if possible).
Going beyond the binder
It can be tempting to just give patients information on nutrition (you know that binder of recipes and how-to brochures) and assume they will comply. However, Dixon pointed out in her presentation that the "behavioral readiness" to change must also be assessed. The stages of change for patients include:
Precontemplation. Patients are resistant to change and do not see its value. The nurse's goal is to change the stage, not the behavior.
Contemplation. Patients are open to the message of change. Nurses need to encourage self-confidence, address barriers, and begin practical advice.
Planning. This is where the binder comes in! Patients are ready for a plan of action; therefore the goals are to offer practical support such as recipes, tips, and tools.
Action and maintenance. The patient is doing the work. The nurse's goal is support, support, support by continuing to encourage and offer practical solutions.
Conclusions
Supporting patient nutrition goals increases the likelihood of success. In fact, preventing one recurrence and/or hospital stay more than pays for the resources given toward "healthy lifestyle intervention" such as a registered dietician or weight management strategy.
You can review the bibliography and the slide deck at the Conference Guide Syllabus for Thursday and Friday.