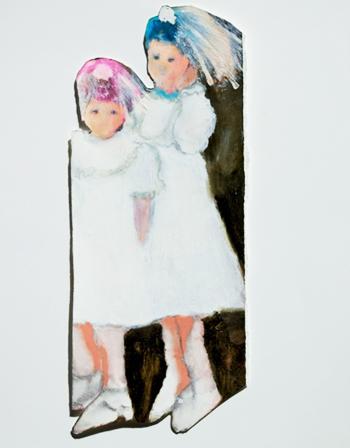 "How should I tell my children I have cancer?" is one of the questions newly diagnosed cancer patients ask their nurses. Although the answer will vary among families, there are a few guidelines I have shared with patients that I have found helpful, both as a cancer survivor and as an oncology nurse.
Wait until you understand your treatment plan. When your questions about your diagnosis have been answered, you are better able to answer your child's questions.
Keep the conversation age-appropriate. Small children may not know the meaning of the word "cancer." Simply saying "Mommy is sick and is getting 'special medicine' that will make her hair fall out and very tired sometimes" might be enough information for a small child. I describe chemotherapy as "special medicine" because it's important for small children to understand that the amoxicillin their pediatrician prescribed for their earache won't make their hair fall out.
Make sure the child doesn't assume responsibility for his or her parent's cancer. This may sound far-fetched, but I learned it the hard way. Before my diagnosis, my teenage daughter and I experienced mother/daughter issues, resulting in her blaming herself for causing the cancer: "I gave you cancer. Stress causes cancer, and I caused you stress" were her words. We had many discussions about the biological causes of cancer, my responsibility for managing stress, and how much we love each other. Children may also believe that mommy or daddy will get well or worsen depending upon their good or bad behavior. They should not be encouraged in this kind of magical thinking. It is too big of a burden for small shoulders.
Provide children with constructive ways to help. Older children can help with simple meal preparation, assisting younger siblings with homework, or light housework. Small children can learn to occupy themselves quietly while a parent naps after chemo. Take the kids along while shopping for your wigs and hats. Give them magazines to cut pictures from of colors and hairstyles to paste in a scrapbook for you to try when your hair grows back. Maybe you would look good in a Mohawk!
Be stably flexible.While keeping your child's life as normal as possible in the presence of cancer is admirable, learning flexibility is part of growing into adulthood. Developing a sense of community begins within the family unit.
Be a role model character for your children. As scary as cancer is, this is an opportunity to show your children how to handle crisis. This does not mean exhibiting stoicism. Learning how to express fear, anger, and grief through nondestructive means is more important to character development than pretending everything is OK, when clearly it is not.
I am not the only blogger for TheONC with a personal cancer experience. What advice do others have about raising children in the presence of cancer? Some of you are pediatric oncology nurses. What advice do you have about age-appropriate cancer conversations? What resources do those of you who are chaplains or social workers recommend?



Julianna Paradisi
Julianna Paradisi explains the similarities between artists and oncology nurses -- both revealing inner beauty and strength.

5
Julianna Paradisi asks how much information is too much to share with our patients.

8
Julianna Paradisi explains that nurses are available to offer guidance and education, regardless of whether we agree or disagree with their treatment decisions.

15
Julianna Paradisi explains the ongoing confusion often associated with patient DNR status and advanced directives.

25
Julianna Paradisi explains the pros and cons of being both a patient and a healthcare provider.

18



University
Your source for CNE Credit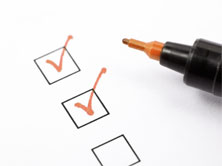 Anti-cancer drug related cardiotoxicity: A review and update by Gail M Wilkes RNC MS AOCN
Myths and Realities of Health Care Reform and the Affordable Care Act: Implications for Oncology Nurses and their Patients
Wednesday, April 10, 2013 12:00 PM EDT
Presented by Denise Friesema, MS, RN, OCN, this webinar will:
Discuss the role of the oncology nurse in clinical trials
Provide an overview of the staff nurse and clinical trial nurse roles as clinical provider, coordinator, patient advocate, and data recorder
Offer participants a chance to ask questions during a live question and answer period
Register for this informative free webinar now!
Monday, February 25, 2013 12:00 PM EST
Friday, December 14, 2012 12:00 PM EST
Tuesday, December 4, 2012 12:00 PM EST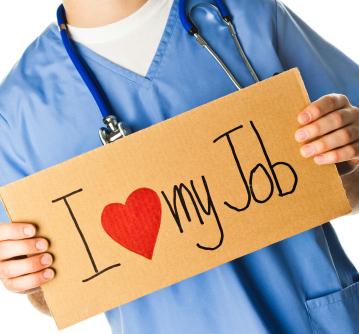 The 2013 Nurse Compensation Survey Results Are In

Michelle Bragazzi, BS, RN,
5/3/2013

32

In February, TheONC surveyed more than 600 oncology nurses to find out more about their careers. We wanted to know if they felt adequately compensated and satisfied within their ...
You're already here -- why not make it official? Moderators are charged with moving the conversation forward on TheONC by posting responses, questions, and joining in exchanges. Everyone is encouraged to post here, but moderators commit to doing so. Interested in participating? Contact:



on Twitter